A one-of-a-kind Canadian flag will be auctioned off next week, with proceeds going to the Gord Downie Fund for Brain Cancer Research at Toronto's Sunnybrook Hospital.
The flag contains the signatures of 50 mostly Canadian musicians including the Tragically Hip, Bryan Adams, Jann Arden, Blue Rodeo, Sam Roberts Band, Metric, Arkells and more. All the signatures were gathered by musician and concert promoter Mark Higgins who, in 2011, organized an event in Bobcaygeon, Ont., where 27,000 fans converged for a special concert. (That concert was filmed and turned into the Juno Award-winning film, Bobcaygeon.)
The auction starts on June 20 on eBay.ca and will close June 29. For more information, head to GordDownieFlag.ca.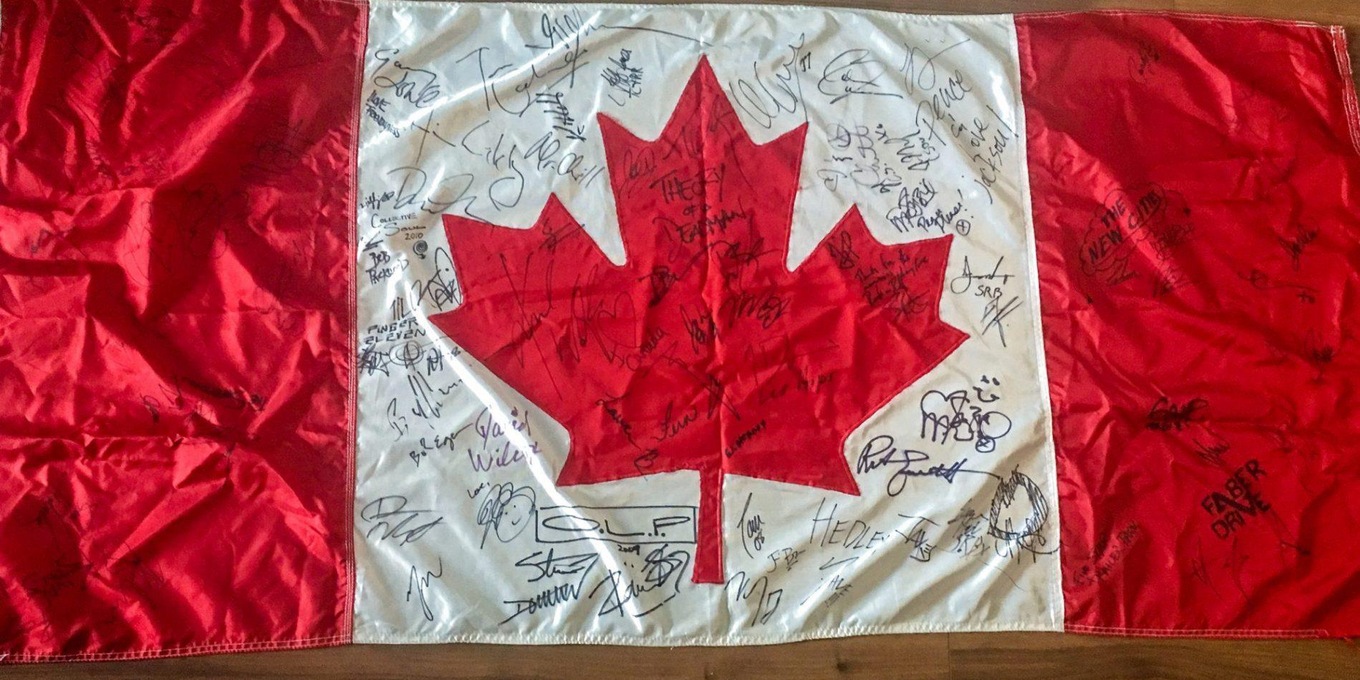 More to explore
Watch Dallas Green and Sarah Harmer's Juno tribute to Gord Downie
By questioning Canada's past, Gord Downie fought for a better future
Shawn Mendes, La Force, Colin Stetson and more: songs you need to hear this week