Osheaga's 13th year was hot, sweaty and filled from one side of Île Notre-Dame to the other with a capacity crowd. This was the festival's second year at this location — it's normally held on nearby Île Sainte-Hélène — and as usual, it boasted big-name international headliners like Florence and the Machine, Travis Scott and James Blake. But there were plenty of Canadian moments sprinkled through, too.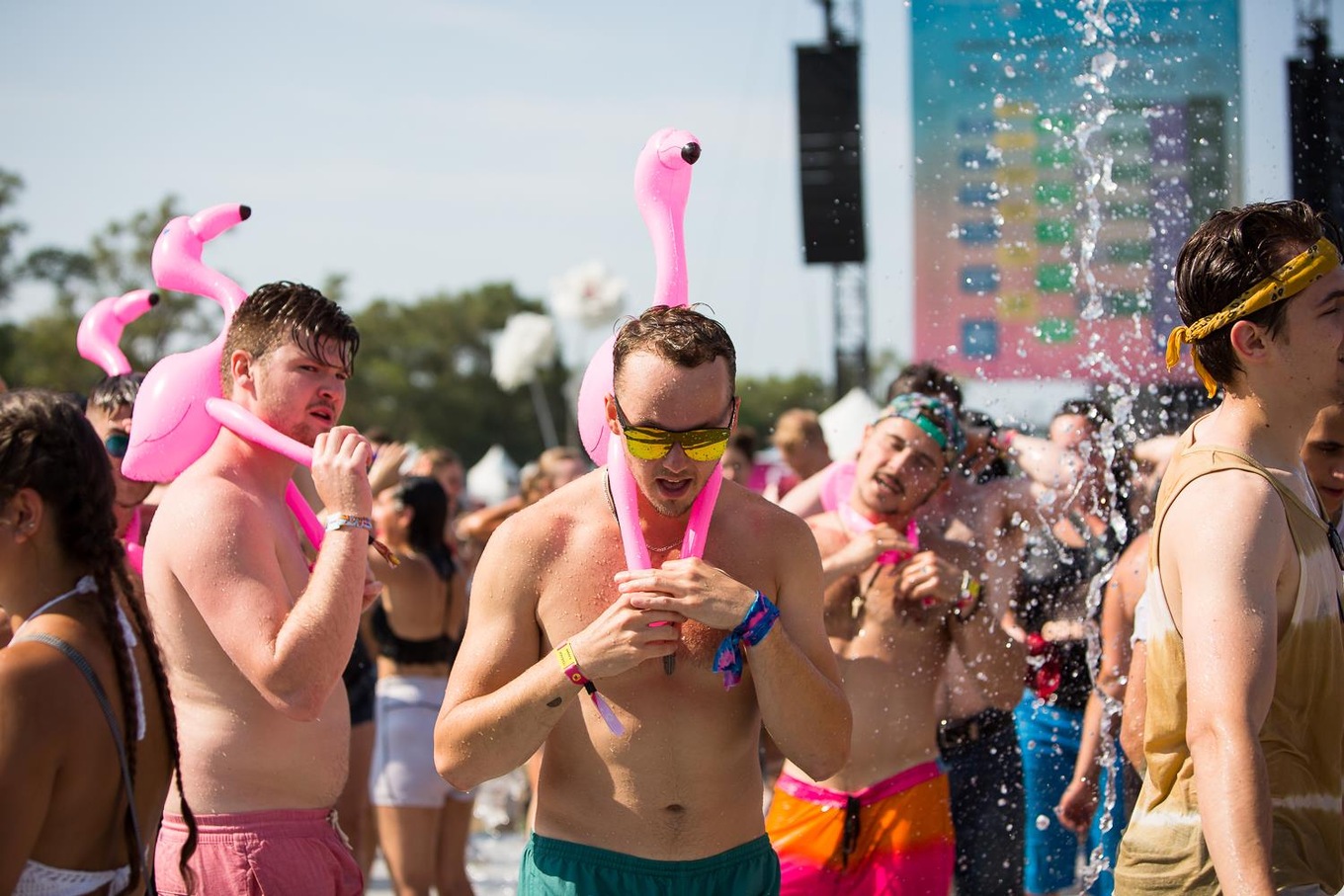 Fans caught Lights, Bahamas, Chromeo and Loud throughout the weekend, and we spread out to catch as much as we could otherwise. Below, six of the best (and possibly unexpected) Canadian moments at Osheaga 2018.
1. Stranger Things' Finn Wolfard's band, Calpurnia
Finn Wolfhard, a.k.a. Mike from Stranger Things, proudly defended Pup! at last year's Polaris Music Prize Gala, so we already knew he was a big music fan. But what you may not know is that Wolfhard plays lead guitar and vocals in Vancouver-based Calpurnia, which bandmates Wolfhard, Tesler-Mabe, Jack Anderson and Malcolm Craig formed last year.
Playful onstage during a mid-evening set on Saturday — "Has anyone heard of the Beatles?" Wolfhard joked at one point — the four-piece indie rock band released an EP earlier this year. You can find it here.
Last night was rediculous. Thanks so much for the incredible night @osheaga! Nous t'aimons Montreal ❤️❤️❤️ (📸 @mennovers) pic.twitter.com/DJzJAR83CF

— Calpurnia The Band (@calpurniaband) August 5, 2018
2. Matt Holubowski getting his Gold certification
The musician from Hudson, Que., made his Osheaga debut early Friday afternoon, though he's no stranger to festivals — he played Bonnaroo in June. What the former La Voix contestant didn't expect, though, was to be presented with a Gold certification for his second album, Solitudes, post-set.
The surprise for Holubowski comes after Solitude has hit 40,000 units in sales. CBC arts reporter Nantali Indongo caught up with Holubowski at his Montreal studio Friday morning, ahead of the concert.
3. Little Scream joining the National onstage
"I Need my Girl" is, arguably, one of the National's best songs, and for the band's Sunday evening show, frontman Matt Berninger invited Montreal's Little Scream, a.k.a. Laurel Sprengelmeyer, to come up and sing the song with him. Her voice rang clearly alongside Berninger's scratchier vocals, adding another emotional layer to the already heartbreaking song.
We sadly don't have video, so the original version of the song will have to do.
4. Dizzy's high-school heartbreak jams
We first saw this Oshawa-based band perform when it opened for Milk & Bone's hometown album release show back in April — and after that set, it was impossible not to make time for the four-piece for its early Sunday Osheaga slot.
Singing electro-pop high-school heartbreak jams, frontwoman Katie Munshaw is mesmerizing in her delivery, and the band played to a small but appreciative crowd in the face-melting heat. The band releases its debut album on Aug. 17 via Royal Mountain Records, and will be on tour for the fall.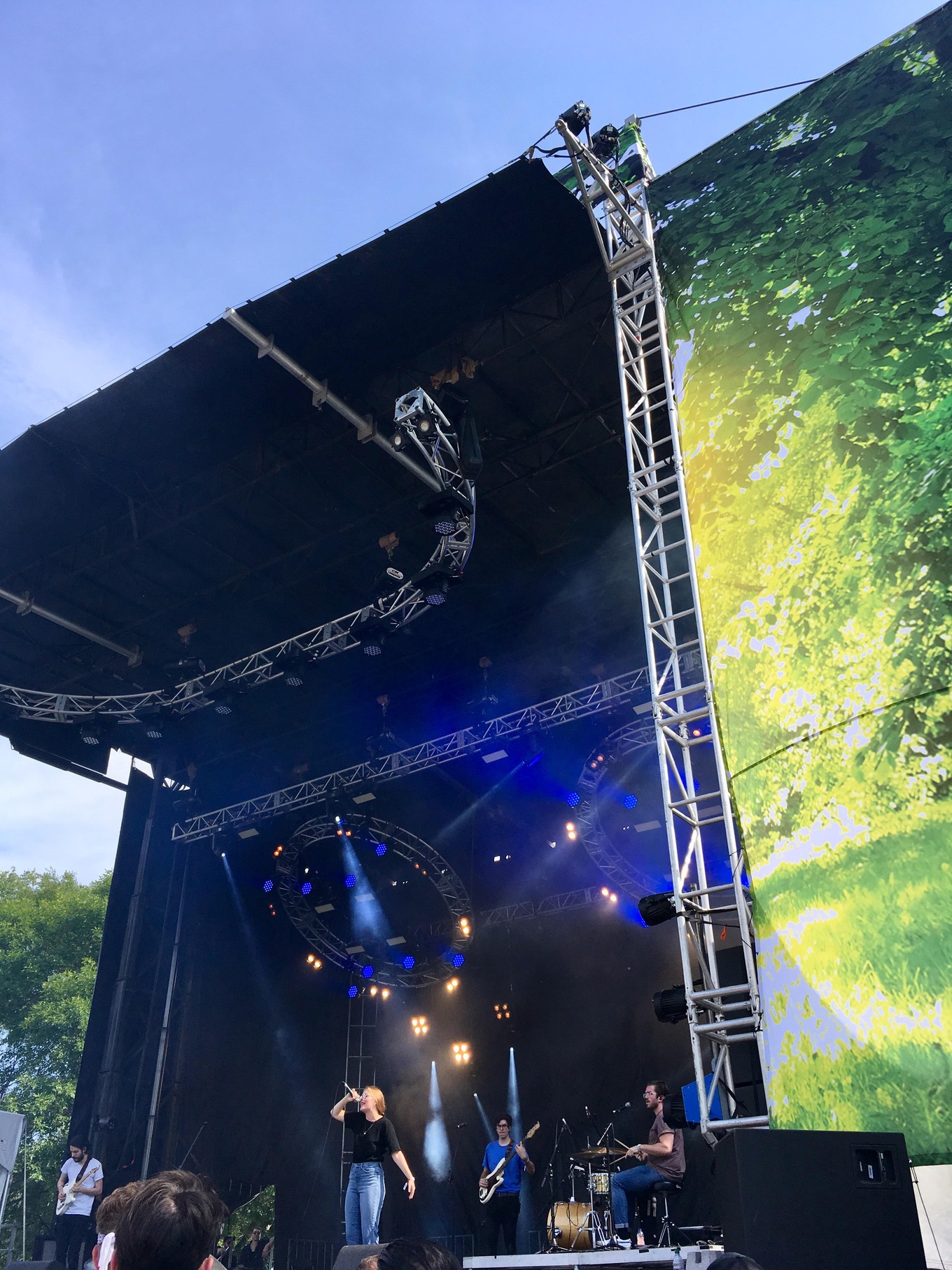 5. Alice Merton's 1st Canadian show
Alice Merton has spent her life moving around from country to country — Canada, Germany, the U.S. and England, primarily — but the 24-year-old singer still considers herself to (at least partially) be Canadian. So when she played her first Canadian show ever at Osheaga this weekend, the crowd was packed and ready to sing along — even despite the pouring Saturday afternoon rain.
Performing to a poncho-clad audience, Merton didn't let the weather dampen her energetic set.
6. Being able to catch Milk & Bone — twice
Milk & Bone's Deception Bay is one of our favourite albums of the year so far, and so when their name appeared on the bill, seeing Camille Poliquin and Laurence Lafond-Beaulne perform wasn't a question. But the biggest fans got to see Milk & Bone perform twice — once for a DJ set in a very air-conditioned room, and the second time live for a sweaty dance party on Saturday afternoon.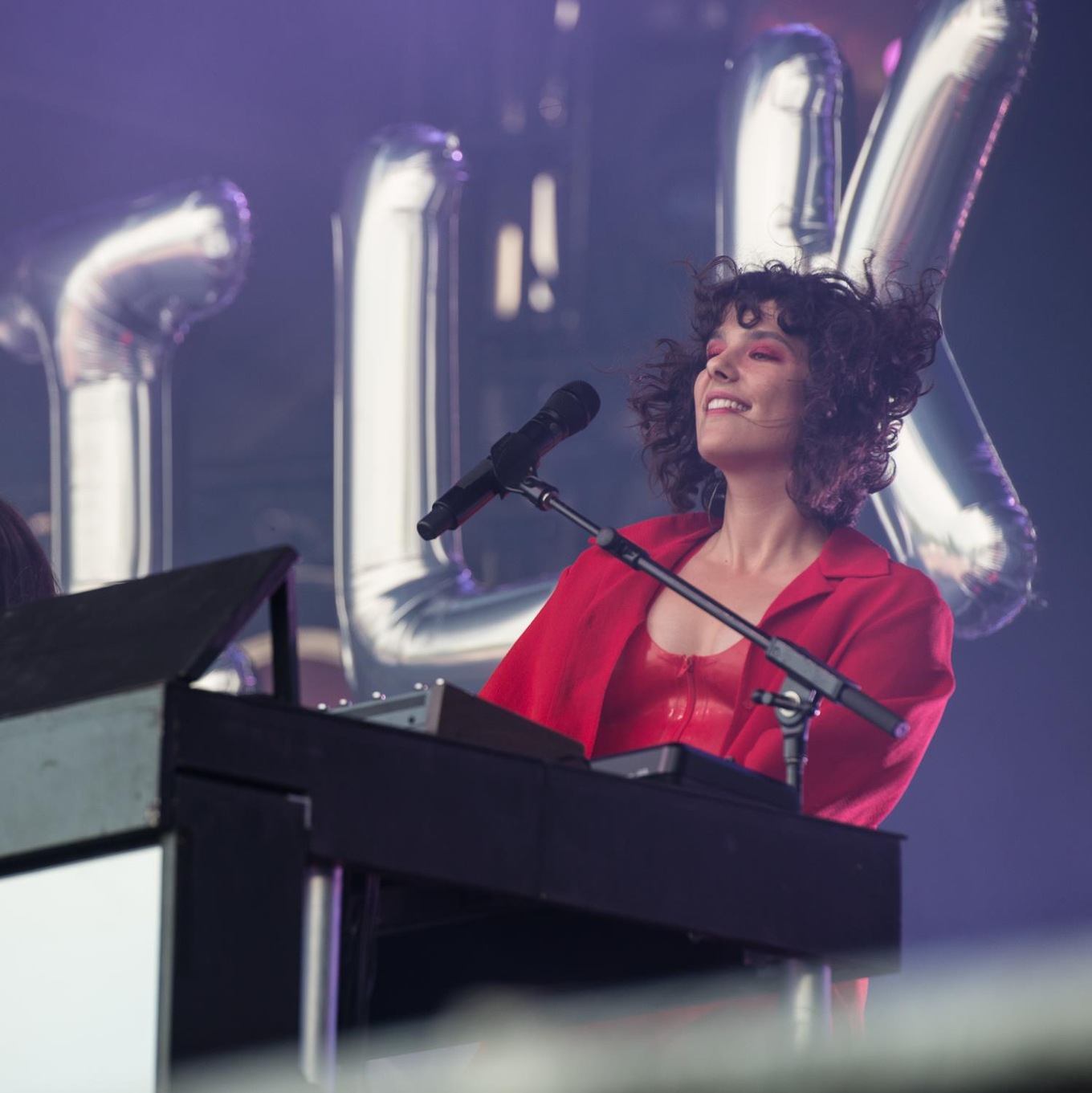 More to explore:
The heart-on-sleeve success of Montreal's Milk & Bone
Behind the scenes: Montreal's Matt Holubowski makes his Osheaga debut