"I was not an opera lover nor a classical music lover," says filmmaker Tom Volf who, one evening in 2013, walked up to the Metropolitan Opera in New York on a whim and bought a rush ticket for Donizetti's Maria Stuarda. He had no idea what to expect.
The production starred mezzo-soprano Joyce DiDonato and was directed by David McVicor. "It was so shattering, it was so deep, that five years later I can definitely say that this night was a turning point," he told CBC Music recently by phone. Volf returned home from the Met in a daze and immediately went online to search for more operatic music by Donizetti.
"I discovered [Maria] Callas that night," he recalls. "The [YouTube] rabbit hole led me to her because whenever you search for Donizetti or bel canto, you very quickly come across someone called Maria Callas. I came across her singing another big Donizetti role — Lucia, the mad scene — and that was a second shattering for me, the same night. That was really the beginning of the journey because it brought me even deeper into an emotion and experience that I had never had before. It made me want to know more, hear more, read more."
That journey soon led Volf to learn the extent of the Callas cult. "To find out that someone who had passed nearly 40 years ago was still so present all over the world, known all over the world and also gathering interest from a very wide range of people in terms of cultural background, social background and also age — the [Callas] phenomenon was a discovery of its own."
Volf began to look critically at the Callas legacy. "When you start reading about her or watching some of the television programs that had been made years ago about her, you realize that most of the time it's other people talking about her. And my filmmaker's instincts told me that there was something missing. And when I first met a person who had actually known her, who had spent time with her, who was one of her friends — and not even one of the closest friends that I met much later — the words and stories of that person were completely different from what I had read and heard. And that got me to understand that there was a gap between what had been told by the media of her day, by the biographers, and who she truly was. And that's what slowly built in me: this quest of finding out who she truly was, not only as an artist but also as a woman."
The culmination of Volf's quest is Maria by Callas, a feature-length portrait of the Greek–American opera legend, screening Sept. 10 and 13 at the Toronto International Film Festival. "I realized this [portrait] could be achieved best, and maybe solely, by having a film in her own words," explains Volf. "To avoid words of other people, opinions and visions of other people, even those who were very close to her whom I actually interviewed — I decided to leave that apart."
Volf's decision to reveal Callas entirely through her own words was due in part to his discovery of Callas's interview with David Frost, originally broadcast live in 1970, but not archived and long rumoured to be lost. It turns out that Callas's butler, Ferruccio Mezzadri, whom Volf met and interviewed, had a copy. "I was very lucky to find it, and in that interview she appears in a very different way than any other interview, and she opens and confesses in such a peculiar way that it very naturally became the thread of the film," Volf explains.
"There are two people in me," Callas declares in her interview with Frost, "I would like to be Maria, but there is the Callas that I have to live up to." This duality gave Volf's film its title, and guided him as he began to structure it.
"Actually, the first part of the film is almost like a flashback from that interview in 1970 — the way she speaks and the frankness and transparency in what she says makes it almost as a flashback on herself. And then the film starts and goes chronologically, and goes back to the interview, and so it's like she's looking retrospectively at her own life. Being the backbone of the film, [the interview] allows the audience to get very close to her, almost as though she's speaking to us."
A different Callas emerges, according to Volf. "A lot of people don't know that she thought rather poorly of herself. She didn't really think that she had talent, that she was great, even after having this world glory that she obtained in the '50s. That made her look very private in these interviews."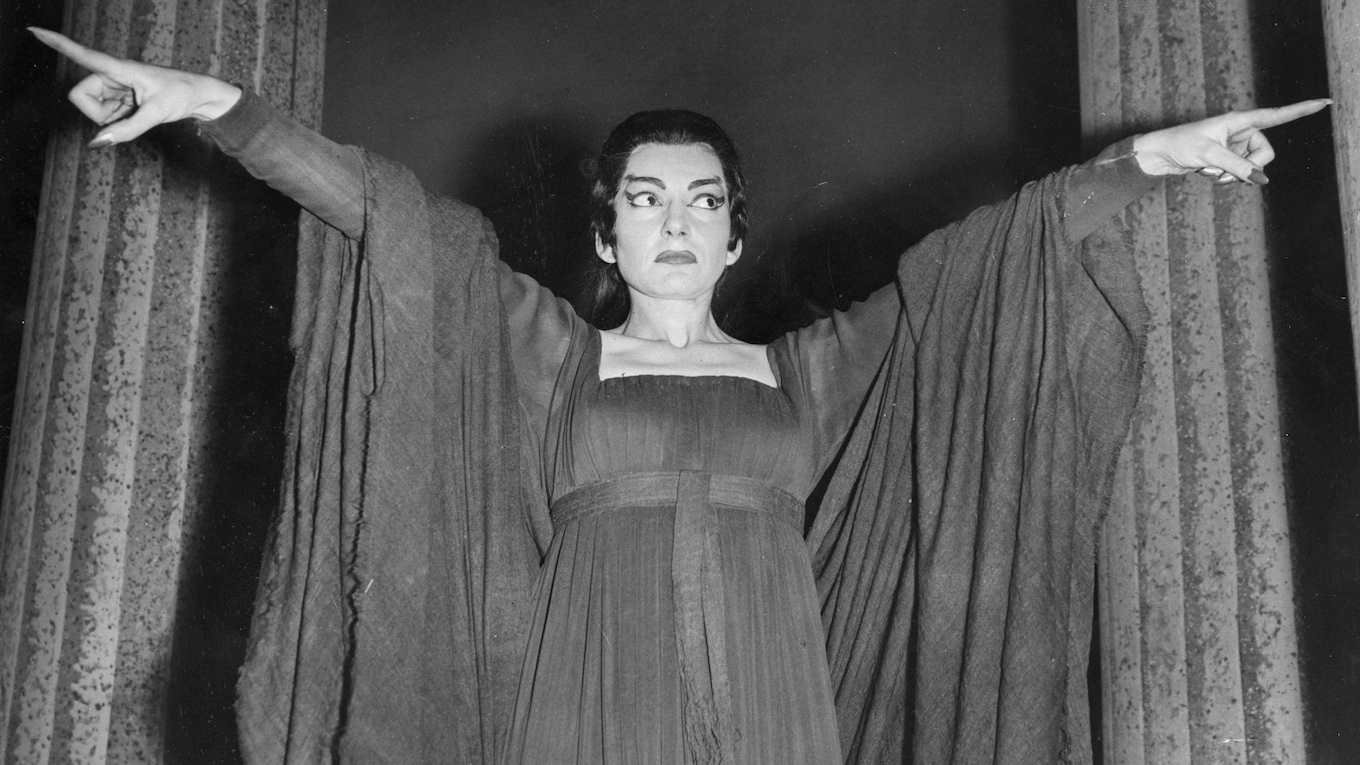 Callas performs the title role in Cherubini's Medea at the Royal Opera House, Covent Garden, in 1959. (John Franks/Getty Images)
In addition to the Frost interview, Volf unearthed a large quantity of never-before-seen Callas memorabilia during a year of travel, interviews and research. "The film is full of it. I've been able to retrieve a lot of Super 8 films, filmed by her and friends on holiday, even on a cruise with [Aristotle] Onassis. There are some Super 8 films filmed by her friends backstage during some performances — a lot of colour footage that was quite incredible for me to discover because you don't expect colour in the '50s and early '60s. There are some previously unheard recordings. There's a whole aria that has never been heard before — an aria from Cavalleria Rusticana that she sings in Greece in '64," he explains.
'She never tried to hide the truth'
Volf also found a large quantity of Callas's personal letters. To include excerpts from them in his film, he enlisted DiDonato — whose singing bewitched him on that fateful night in 2013 — to read them.
"There was a huge consistency in all of it," he reflects. "I realized that the way [Callas] responded to interviews was the same way she would respond to a friend in a private conversation, or write or say something, and that actually she was 100 per cent honest in every interview she gave. She never tried to hide the truth."
"My goal was not just to satisfy the fans," Volf continues. "The goal for me was to create a film that would [not only] allow people who think they know all about her, to discover new aspects of her and of course new material, but also to make a film that is consistent in bringing her to someone who knows nothing about her or nothing about opera."
In other words, a film for die-hard fans and the Callas-curious alike. "I ended up making the film that I would have wanted to watch five years ago," he concludes.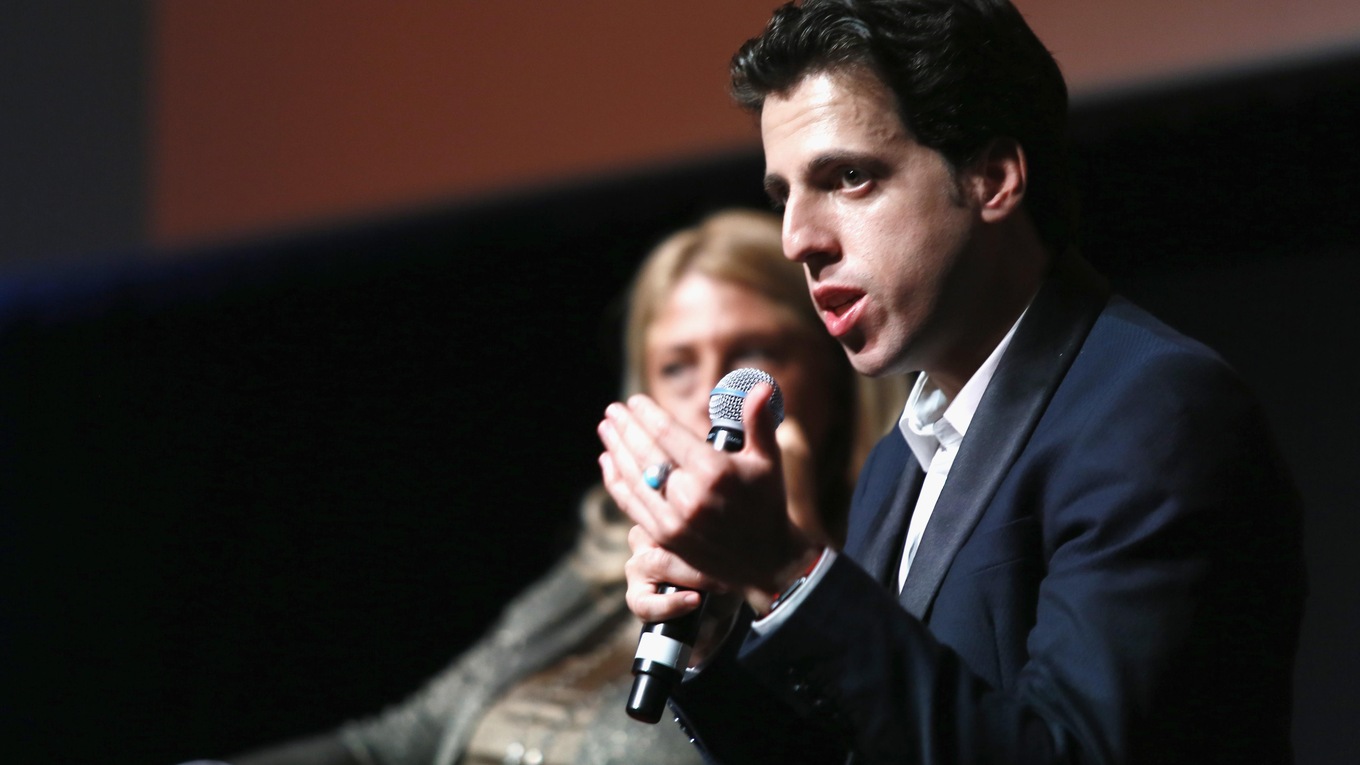 Director Tom Volf speaks about his film Maria by Callas at a press conference on Nov. 1, 2017, during the 12th Rome Film Festival. (Ernesto S. Ruscio/Getty Images)
The Toronto International Film Festival will show Maria by Callas on Monday, Sept. 10, at 6:45 p.m. at the TIFF Bell Lightbox, and Thursday, Sept. 13, at 9:15 p.m. at the Scotiabank Theatre.
Related:
10 must-see movies for music lovers at this year's Toronto International Film Festival
Learn to love opera in 10 easy steps
What's the best recording of Die Meistersinger von Nürnberg?
The 5 weirdest fathers in opera
Hand-selected opera gems by the most celebrated dramatic tenor in the world, Ben Heppner. The most familiar arias from the most-loved operas of all time along with opera overtures, intermezzi and choruses. Performances combine the great voices of the 20th century with today's rising stars!