The 2018 Canadian Music Class Challenge is off to a great start! Since our Aug. 28 launch, we've already seen hundreds of teachers and music classes register from every province in Canada, all eager to learn a Canadian song from our pre-approved list.
This year, if your teacher or music class signed up early to the challenge, we offered you a chance to win one of four Marshall Bluetooth speakers for your classroom. That part of the contest closed on Tuesday, Sept. 11. We have randomly selected our early-bird winners.
Congratulations to:
1. Golden Horn Elementary, Whitehorse, Yukon. Music teacher: Emmalee Agnew.
2. St. Michael's Elementary, Stephenville Crossing, Newfoundland. Music teacher: LouAnn Davis.
3. Children's Village, Calgary, Alberta. Music teacher: Brynae Bishop.
4. Africentric Alternative School, Toronto, Ontario. Music teacher: Marina Hodge.
We hope you each enjoy your new Marshall Bluetooth speaker for the classroom!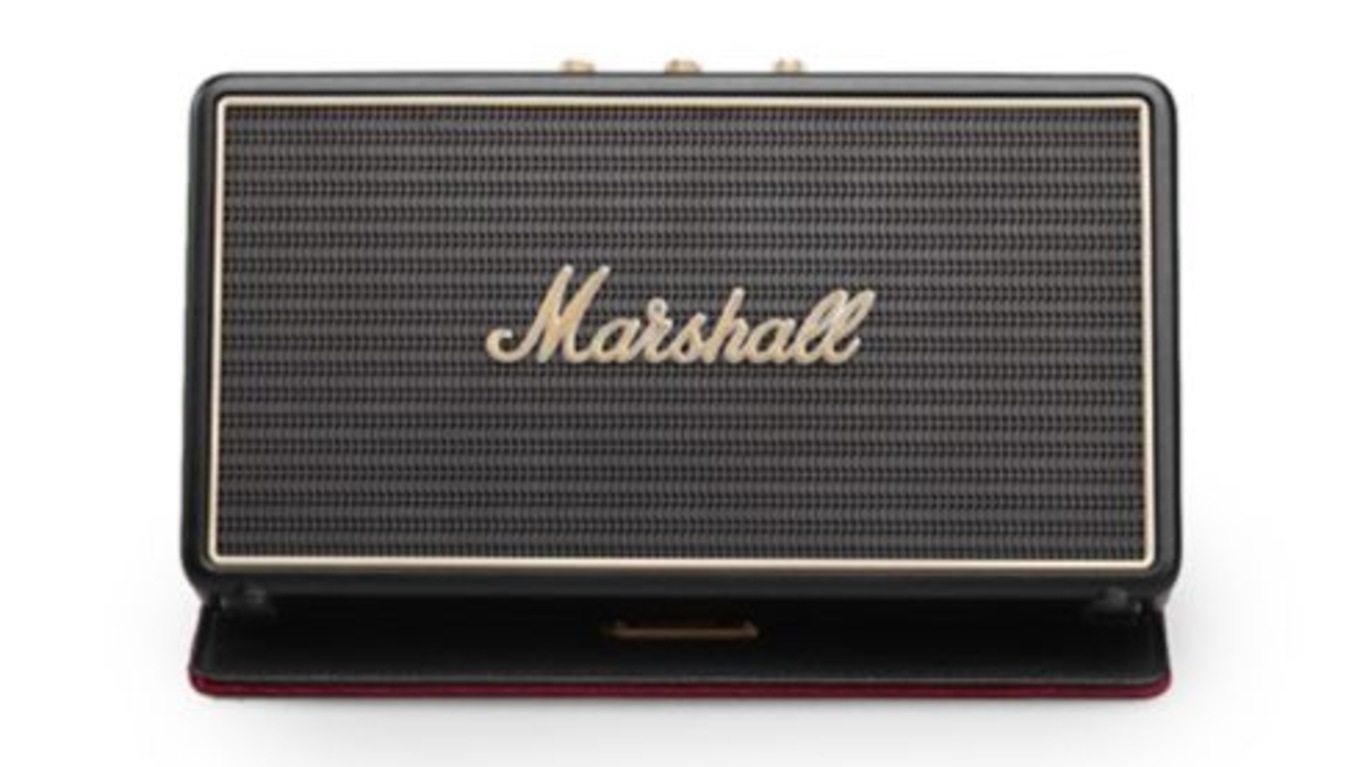 Thanks to all the teachers and classes that have so far entered the 2018 Canadian Music Class Challenge.
If you or your music class hasn't entered yet, there's still plenty of time. You don't have to submit your completed video until Nov. 27, and there's still lots and lots of great prizes to be won, including plaques, and seven prizes of $5,000 worth of new musical instruments for your classroom.
So far, the most popular song choices for the 2018 Challenge are "Hallelujah" by Leonard Cohen, "If I Had a Million Dollars" by Barenaked Ladies, "Knocking at the Door" by Arkells and "Weighty Ghost" by Wintersleep. Which song is your class choosing to learn?
And even though we've already seen classes from all the provinces and two territories sign up, we'd still love to see as many classes as possible. Currently, we'd love to see more classes from Nunavut, P.E.I, Saskatchewan, and New Brunswick. If you know of a great music teacher in one of those places, be sure to urge them to take part!
We'll have lots more surprises in the weeks to come as the 2018 Canadian Music Class Challenge unfolds.
More to explore:
Sign up now for the 2018 Canadian Music Class Challenge
Check out the prizes for the 2018 Canadian Music Class Challenge
These are your song choices for the 2018 Canadian Music Class Challenge
Key dates for the 2018 Canadian Music Class Challenge
Need new instruments for your classroom? Check out MusiCounts' Band Aid program