The CBC documentary Finding the Secret Path, which chronicles the last year of Gord Downie's life as he worked to bring Chanie Wenjack's story to Canadians, airs tomorrow night on CBC TV.
Ahead of the Oct. 12 broadcast premiere, CBC Music has never-before-seen footage from the documentary of Downie and his bandmates rehearsing for their two Secret Path concerts, which took place in the fall of 2016. Written and directed by Mike Downie, and co-produced by Gord himself, the documentary will air less than a week before the one-year anniversary of the late Tragically Hip frontman's death on Oct. 17.
With appearances by Downie's brothers, Pat and Mike, Chanie Wenjack's sister, Pearl, and Secret Path band members Kevin Drew and Charles Spearin (Broken Social Scene), Kevin Hearn (Barenaked Ladies), Josh Finlayson (Skydiggers) and Dave Hamelin (The Stills), the exclusive clip shows the band rehearsing the 10-song concept album.
"He had no interest in slowing down," says Patrick Sambrook, Gord Downie's manager.
The 2016 album, which was accompanied by a graphic novel of the same name, tells the story of Chanie Wenjack, a young Anishinaabe boy who froze to death in 1966 after escaping from a residential school.
"It's as if they're just brothers," says Pearl Wenjack in the clip. "The older brother's speaking for the younger brother."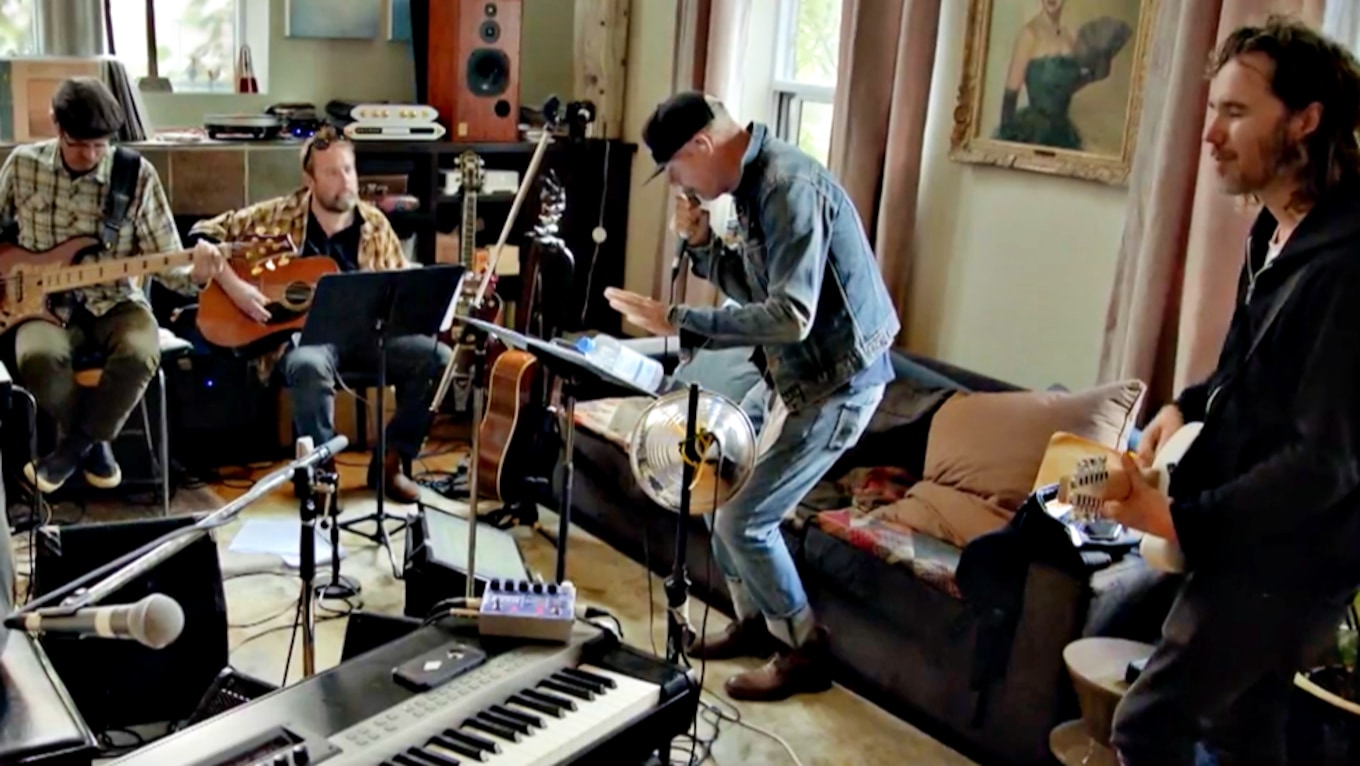 In the clip, the musicians discuss the ailing singer's timing and exhaustion, both of which the band reassures Downie are no issue.
As always, Downie's performance and delivery are brave and one-of-a-kind, but in a moment of vulnerability, he appears to discuss the struggle of relaying a heartbreaking story in his condition.
"It's sort of an emotional beginning, middle and end, and in the end, you feel pretty f--king spent, as I do right now," Downie says.
The Gord Downie Secret Path broadcast trilogy will conclude with the Finding the Secret Path presentation tomorrow night, Friday, Oct. 12, at 9 p.m. on CBC TV, the CBC TV streaming app and cbc.ca/watch. An encore broadcast of the documentary will air on CBC News Network this Sunday, Oct. 14, at 8 p.m. ET. The first two chapters in the broadcast trilogy include The Secret Path animated feature, which originally aired on Oct. 23, 2016, and Gord Downie's Secret Path in Concert, which was broadcast on Oct. 22, 2017, only a few days after Downie's passing.
From roots and rock to hip hop and hand drums – Canadian Indigenous music is an invite to a cultural experience across all genres. Hear: Buffy Sainte-Marie, Don Amero, Iskwe, A Tribe Called Red, Wolf Saga and more!
Related links
By questioning Canada's past, Gord Downie fought for a better future
5 things you didn't know about Gord Downie's Secret Path
Chanie Wenjack: a 50-year-old tragedy rises up to inspire a new generation