When you think of 1998, you might remember the baggy fashion trends, your new favourite show Dawson's Creek or the inception of a little-known search engine called Google.
Here at CBC Music, 1998 brings to mind a number of classic, and not-so-classic (albeit memorable), Canadian albums that skipped in our Discmans — providing the soundtrack to the last few carefree years before Y2K.
20 years later, revisit the retro Canadian sounds with us below — in chronological order — and let us know what we missed over on Twitter.
---
Tamia, Tamia
April 14, 1998
If you didn't realize R&B gem Tamia was Canadian, it might be cause to re-evaluate your patriotism. The Windsor native soared to international stardom right off the bat, after being scouted by music manager Brenda Richie (Lionel Richie's ex-wife) and signed to Quincy Jones' label Qwest Records less than a year into her career. She appeared on such songs as the Grammy-nominated collaboration "Missing You" with Brandy, Chaka Khan and Gladys Knight, which was one of three Jones-produced, Grammy-nominated collaborations she sang on in 1997.
In 1998, she released this self-titled debut to mixed reviews, despite its renowned R&B classic "So Into You" (not to be confused with Fabolous' equally delightful 2003 reincarnation), a "Careless Whisper" cover and "Imagination," which features Jermaine Dupri and a Jackson 5 sample. While Tamia didn't win the Juno in either category she was nominated in this year, she (and a few other formidable songstresses in this list) signified a brave new era of Canadian R&B.
— Jess Huddleston
---
Breath from Another, Esthero
April 28, 1998
Walkerton, Ontario native Esthero (real name Jenny-Bea Englishman) and her debut album are some of Canadian music's best-kept secrets. While perhaps not a household name, you've likely heard Esthero's work somewhere since this 1998 debut — whether through her 2005 album Wikked Lil' Grrrls (which featured the likes of Sean Lennon, André 3000 and Cee-Lo Green), her work on the viral "Yes we Can" Obama campaign song, or as a writer/vocalist on Kanye West's 808s & Heartbreak. But, for '90s-loving Canadians Who Know, Esthero's greatest work remains this tragically underrated trip-hop masterpiece, which was recorded entirely with her then production partner Doc McKinney, who's gone on to become The Weeknd's executive producer.
While Portishead and Björk's moody lounge grooves thrived globally in the mid-to-late '90s, Esthero's album of a similar sonic essence failed to win over the mainstream outside its vibe-laden first single "That Girl." While the singer has since savoured the chart love her first album didn't get, you can't help but wonder what magic might have happened had she stayed in this hypnotically soulful lane, which has made a considerable comeback 20 years later. — JH
---
Inner Urge, Dave Young Trio feat. Gary Burton
May 4, 1998
On the heels of his acclaimed three-volume Two by Two series for Justin Time Records, bassist Dave Young upped the personnel (but not by much!) for 1998's Inner Urge, a superb outing for his trio with guitarist Reg Schwager and drummer Michel Lambert. Vibraphone legend Gary Burton joins them on three tracks: first, a propulsive reading of Joe Henderson's title track, then Duke Ellington's "It Don't Mean a Thing," taken at a languid tempo, and finally Cedar Walton's "Bolivia" on which Schwager lays down an especially accomplished solo. The remaining six tunes are a mix of Young originals and jazz classics, including Thad Jones' "Three in One," a great vehicle for a drummer of Lambert's clarity. Other highlights include Young's arco playing — warm, perfectly in tune — on "Psalm for E.M.," the trio's impressive cohesiveness on "Sir William," and the breezy original, "Irie," that closes the album in optimistic D major.
— Robert Rowat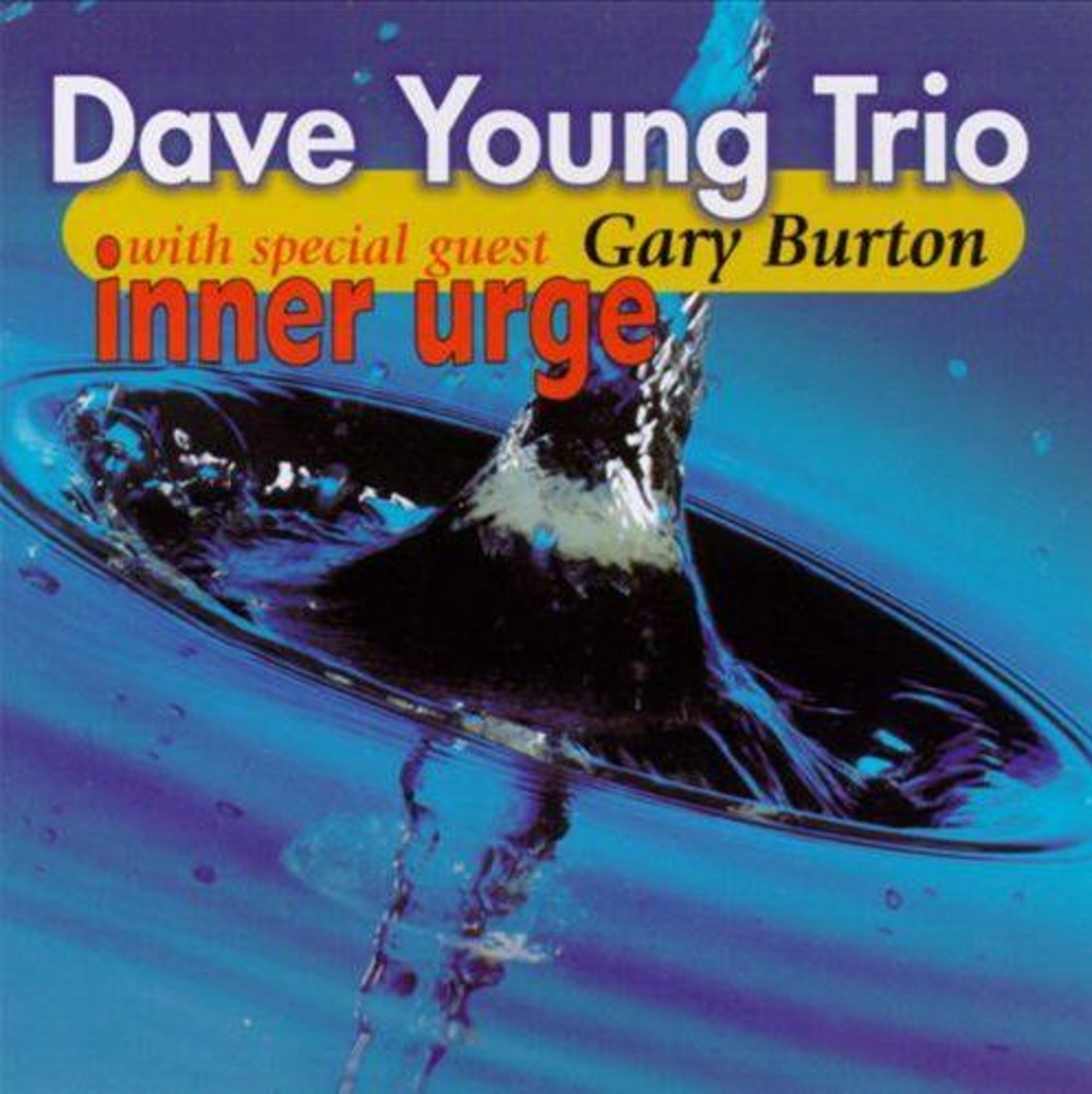 ---
Chapter I: A New Beginning, The Moffatts
May 18, 1998
While the '90s boy band phenomenon overwhelmingly focused on American acts like *NSYNC and Backstreet Boys, it was a trend that found success in other parts of the world like Korea (which would later birth the K-pop movement), the U.K. and Canada. Arguably, Canada's most successful '90s pop boy band was the Moffatts, a group made up of brothers Scott, Dave, Bob and Clint Moffatt. In the mid '90s, the Moffatts had established themselves as a country group, even moving to Nashville briefly and performing regularly on Ralph Emery's talk show, Nashville Now. But the group made a significant shift in 1998 with its third album, Chapter I: A New Beginning. Trading in country tunes for pop-rock melodies, the Moffatts realigned their sound to match what was happening on the charts south of the border and became a huge hit.
The album was certified platinum in Canada, was picked up and released in the U.S. the following year and garnered two Juno nominations. (The Moffatts hosted the Junos in 2000 and scored two more nominations in 2001.) The music certainly fit a specific boy band mould — heart-on-the-sleeve, fairly straightforward love songs — but the Moffatts were one of the few groups who opted for playing live instruments over flashy choreography. And on top of that, their ability to write a catchy hook was evident all over the album, with hits like "Misery," "Girl of My Dreams," and "Crazy." Even with the emergence of B4-4, SoulDecision and 3Deep, a large portion of Canada's late-'90s boy band legacy belongs to the Moffatts, and it's something pop lovers can absolutely take pride in.
— Melody Lau
---
How I Feel, Terri Clark
May 19, 1998
Clark's third album, How I Feel cemented her country music star status in the U.S.A. thanks to the success of the record's second single, "You're Easy on the Eyes." The track, a funny song that flips the script on the typical male gaze narrative, reached No. 1 on the country charts in both the U.S. and Canada. Clark puts her male subject on notice, and she's the one objectifying and quantifying his cost/benefit analysis, as "easy on the eyes and hard on the heart." The best zinger? "So why don't you send me your photograph?/ It would hurt a lot less than taking you back/ then I could still have my favourite part of you."
Gender-flipping songs like this became something of a Clark trademark. It's evident throughout How I Feel, and it's something Clark reflected on in a recent interview with CBC Music. "Although a lot of my songs are female-empowering, I'm attracted to a lot of songs a guy would do or you could hear a guy doing, the tougher sort of edge that they have," she said. Diving back into How I Feel with this framework puts a decidedly feminist lens on Clark's subversive twist of the classic country sound.
— Andrea Warner
---
Rufus Wainwright, Rufus Wainwright
May 19, 1998
"When I started out, I was a skinny gay opera queen who played the piano and was drunk half the time and just wanted to be famous so badly that it was almost embarrassing," Rufus Wainwright told CBC Music recently. He workshopped the songs on his debut, self-titled album the old-fashioned way at Montreal's now-defunct Café Sarajevo (often playing for a scant group of friends). He made the proverbial demo tape, and took a big financial risk getting it produced, but the fame he craved soon followed in the form of a Juno Award for best alternative album and Rolling Stone's best new artist nod. It was well deserved: with Rufus Wainwright, a unique new voice had arrived — an endearingly awkward fusion of cabaret, folk-pop and art song.
"The fact that I actually pulled it off is something of a miracle," he reflects. "I'm impressed with my younger self, that little crazy guy." In the 20 years since then, Wainwright's career path has been weird and wonderful: he made six other records as a singer-songwriter, did a Judy Garland tribute at Carnegie Hall, composed art songs based on Shakespeare sonnets that were recorded by the BBC Symphony Orchestra, and wrote two full-length operas. — RR
---
Navy Blues, Sloan
May 26, 1998
The siren call opening of "Money City Maniacs" was akin to an announcement: the band's most popular song had arrived (sorry, "Underwhelmed"). Placed smack dab in the middle of an album filled with bangers, "Money City Maniacs" was really just the beginning (though no other song would be as oft played in hockey stadiums). Jay Ferguson told Noisey in 2015 that the "common feeling" around the album was "Oh, they're making a jokey, '70s riff rock record," but he said the truth was that one of Patrick Pentland's favourite bands growing up was AC/DC — and that shone through in Navy Blues.
Released on the band's label Murderecords, Navy Blues was nonetheless still very Sloan, showcasing the band's cheekiness ("If you admit that you're wrong/ then I'll admit that we're right"), riffs and hand-claps, and Beatles-esque harmonies ("Keep on Thinkin'") alongside — or within — the rockier jams (it would also feature piano more prominently, as in "Seems so Heavy"). The band's fourth album, Navy Blues would be certified Gold in Canada and get a 1999 Juno nomination for best rock album — and would ensure that no one thought of coke fizz the same way (if anyone even thought about it at all before 1998).
— Holly Gordon
---
Love Inc., Love Inc.
June 16, 1998
In the opening minute of "Broken Bones," the first track on Love Inc.'s self-titled debut, Simone Denny makes it clear that this is her show. Her voice starts off quite restrained and sweet, almost tentative. And then the shift: like a lion pouncing on its prey, she digs in and grips the words, a magnificent growl as the beat quickens its pulse. "I've got broken bones, not from your sticks and stones, but from the names that you call me." She's a powerhouse, and the song is compulsively danceable. Then suddenly the next track begins, all shimmer and bounce and unrestrained joy. Denny's commanding vocals elevate the empowerment anthem to blissed-out club banger.
If the album was just variations of these songs seven times each, that would have been good enough. Instead, it's a thumping record of rave-ready tracks, perfect for all night at the club or a particularly frenetic spin class. It also earned Love Inc. a Juno Award for best dance music recording. Twenty years later, and more than 18 years after the band's dissolution, Denny is still performing the aforementioned hits and people still flock to her to share the fan-favourite lyric: "a dream is just a wish that a heart makes." "I can't tell you the amount of times that I've had people say that line to me," Denny said with a laugh in her recent conversation with CBC Music, wherein she also shared the real reason she ultimately walked away from the hit group just after releasing Love Inc.'s followup record in 2000. — AW
---
Stunt, Barenaked Ladies
July 7, 1998
Gordon may have put Barenaked Ladies on the map, but Stunt is what solidified them as one of Canada's biggest bands. Stunt is BNL's fourth and most successful album. In a moment when the band's popularity with Canadian and U.S. audiences was slowly dwindling — the followups to the group's hit debut had trouble achieving the same success as those first singles, "If I Had $1,000,000" and "Brian Wilson" — Stunt swooped back in to help deliver its sole No. 1 Billboard hit, "One Week." Barenaked Ladies' unique brand of humour and earnestness wrapped into an earworm of a hook was not embraced by all (Los Angeles Times called Stunt "ordinary Top 40 pop fodder") but it's a divisiveness that has inspired some of the most passionate debates over the years. And some of the band's biggest supporters will continue to use this album — from its goofiest moments to some truly beautiful standouts (just cue "Call and Answer") — as their most trusted weapon against skeptics. — ML
---
Phantom Power, The Tragically Hip
July 14, 1998
It's safe to say that every piece of music the Tragically Hip released feels like a beautiful snapshot of Canadian history, but there's something about the beloved band's sixth studio album that stands out as a bonafide homegrown treasure. Ten years into the Hip's dazzling rise to fame, Phantom Power captures a time when the band was closest to being part of every Canadian household — the melancholic bliss of "Bobcaygeon" playing over the airwaves or Gord Downie's perfectly theatrical "Poets" performance on the TV. Phantom Power solidified the power of a Hip sing-along; even a young, Canadian kid would know the words and moves at this point in the game. Combining explicitly Canadian references — the aforementioned small town, the 1933 Christie Pits riots, freezing Manitoban winters — and some of the band's most memorable hooks, in 1998, Phantom Power was indication that the Hip really was the Canadian band that could (and would) do it all. — JH
---
Bach: The Well-Tempered Clavier, Book 1, Angela Hewitt
September 1998
When it was released, this two-CD set formed the backbone of Angela Hewitt's Bach project for Hyperion Records. Having released the Inventions, French Suites and Partitas to great acclaim, she turned her attention to "the 48" and music critics scrambled for superlatives. "Angela Hewitt's version of Book 1 eclipses all others," read the BBC Music Magazine review. Graceful phrasing (C-sharp major prelude), precise articulation (G major fugue) and drama (E minor fugue) — Hewitt's trademarks were everywhere present, bathed in the gentle acoustic of the Beethovensaal in Hannover, Germany, where the album was recorded. Accolades included the Juno Award for best classical album (solo or chamber ensemble) and a critic's choice distinction from Gramophone. That same year, Hewitt also dropped an excellent all-Messian album (no big deal) and followed up with Book 2 of Bach's WTC in June 1999. We don't know how she does it. — RR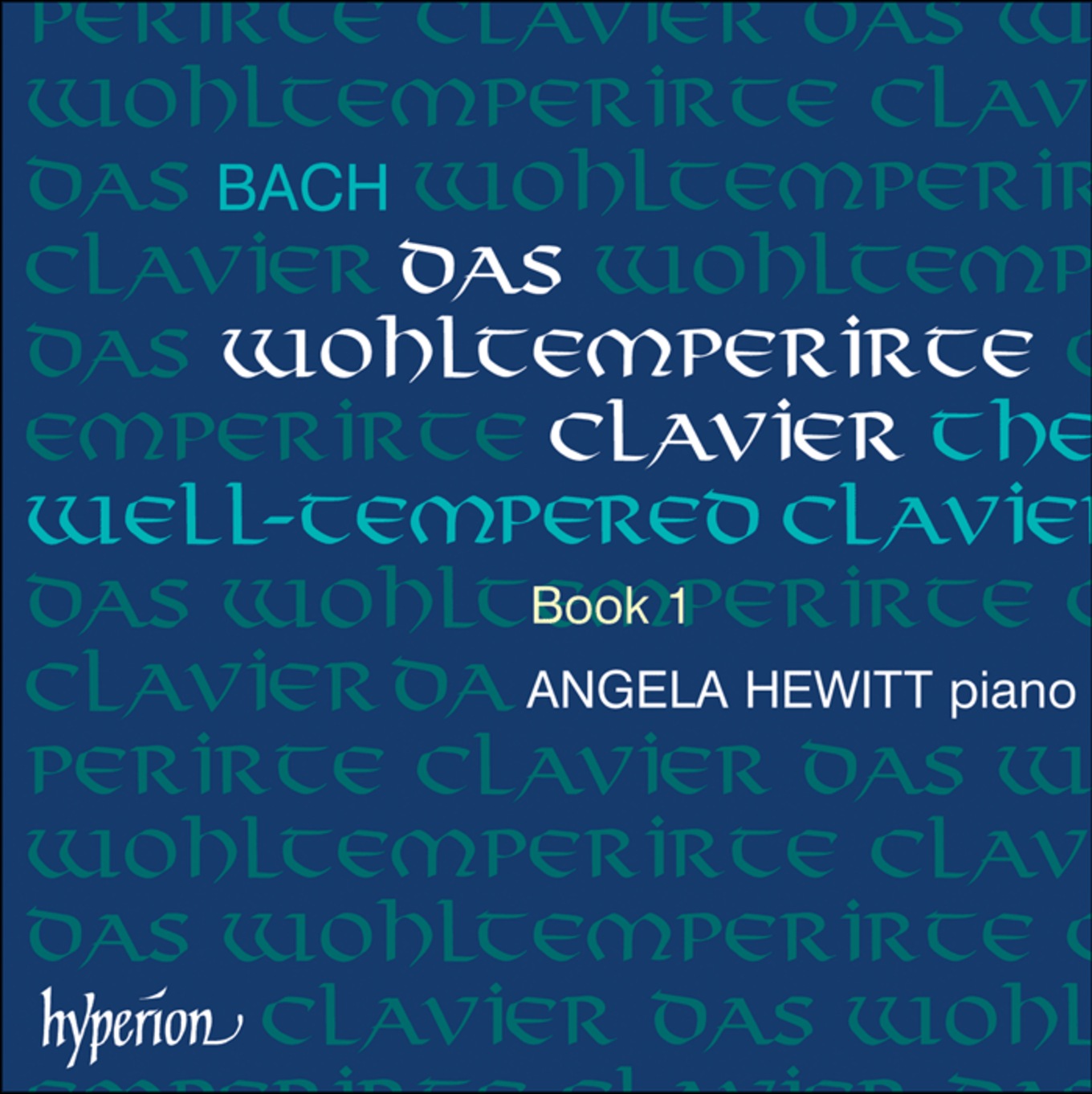 ---
S'il suffisait d'aimer, Céline Dion
Sept. 7, 1998
Céline Dion released two of the best-selling French-language albums of all time in a three-year span: 1995's D'eux (also released as The French Album) and 1998's S'il suffisait d'aimer (If Loving Were Enough). Both were projects with French singer-songwriter Jean-Jacques Goldman, and both won Junos for best-selling francophone album. While S'il suffisait d'aimer holds second place of the two for best-seller status, it is no less important in the Céline Dion canon.
Released the same year as Dion's Christmas album, These are Special Times (with that now questionable R. Kelly duet) and one year after Let's Talk About Love (the home of "My Heart Will go On"), S'il suffisait d'aimer debuted at No. 1 on the Billboard 200 and produced the hugely popular singles "On ne change pas," "Zora Sourit" and the album's title track. It's filled with Dion's signature balladry, with instrumentation that feels very '90s (like country twang accented by flute-like synth on album opener "Je crois toi") lifted by Dion's unlimited vocal range of emotion. In 1998, at 30 years old, Dion was simultaneously queen of the francophone and anglophone music worlds. — HG
---
One Wish, Deborah Cox
Sept. 15, 1998
Deborah Cox's fantastic 1995 self-titled debut established the arrival of a great new artist, particularly with the standout album closer, "Where Do We Go From Here." But it was Cox's followup, 1998's One Wish, that affirmed her greatness. Or it should have. One Wish is a fantastic R&B and pop record, and honestly, Canada never treated this amazing singer-songwriter like the superstar she clearly was and continues to be. The album garnered Cox two Juno Awards and one Soul Train Music Award, but it's not enough, particularly after listening to her show-stopping performance on the album's third track, "Nobody's Supposed to Be Here."
Cox's vocals are exquisite and to this day, it's the highest-charting song of her career. It's certainly the highlight of One Wish, but the record as a whole is also excellent. It's fun, sexy and sad — full of sweeping choruses, epic emotions and lush arrangements as it traverses lost love ("September"), bad men and bad choices ("Just When I Think I'm Over You") and tender ballads ("I Won't Give Up"). It was great in 1998 and it's great in 2018. It's never too late to give Cox the credit she deserves. — AW
---
Taming the Tiger, Joni Mitchell
Sept. 28, 1998
In 1996, Joni Mitchell's Turbulent Indigo beat out Mariah Carey, the Eagles, Annie Lennox and Madonna for pop album of the year at the Grammy Awards. But on her followup, 1998's Taming the Tiger, she didn't capitalize on those accolades. Instead, the album runs far away from pop and finds solace in a hookless soundscape. Mitchell goes technological on this underrated record, relying on the Roland VG-8 to experiment with processing guitar tunings and creating a sound that often floats weightlessly around her powerful words. Taming the Tiger is filled with melodically loose songs that highlight Mitchell's strong storytelling as she longs for her missing cat on "Man From Mars," opens up about her mother on "Face Lift" and reminisces about her childhood in Saskatoon on opener, "Harlem in Havana."
Even though her Grammy win positioned her against some of pop's biggest names at the time, Mitchell has always operated in a realm of her own, and was not afraid to admit that she wasn't vying for chart success or mainstream relevance. "We're all going to grow middle-aged. We need middle-aged songs," she told KGSR-FM in 1998. "I'm an unusual thing." But it's that uniqueness that has always put Mitchell in a class of her own, among some of Canada's best and most iconic musicians. Taming the Tiger may not be the most celebrated record in her lengthy discography, but it's definitely worth revisiting and soaking in the thoughts of one of Canada's greatest writers. — ML
---
On a Day Like Today, Bryan Adams
Oct. 27, 1998
Sandwiched between the releases of an acoustic live album and a third greatest hits album, On a Day Like Today gave us the great gift of one highly unexpected duet: "When You're Gone" with Spice Girls' Mel C. Instead of swapping verse for verse throughout the track, Adams and Mel C harmonize their way through it — a husky-versus-smooth combination we didn't know we needed (but loved).
On a Day Like Today was Adams' eighth studio album, which he co-produced with Bob Rock (who has also worked with the Tragically Hip, Metallica, Bon Jovi and Jann Arden). With the Mel C duet and remix of "Cloud Number Nine" by British producer Chicane, it felt like Adams was pushing the limits on his brand of pop-rock with this album — and it worked. The Mel C duet was an undeniable hit, and the song has been oft played in both artists' live shows, with Adams frequently getting an audience member to sing Mel C's part. The Chicane remix has become Adams' go-to version of "Cloud Number Nine," appearing on subsequent albums (the original version of the title track only appears on the 1998 release). On a Day Like Today would be nominated for a 1999 Juno Award for best album, and Adams would win the Juno for songwriter that same year. — HG
---
Hot Show, Prozzak
Nov. 2, 1998
There are two types of great records: timeless ones and ones that are perfect markers of the time in which it was released. The former sounds like it could've been recorded at any time in history, but the latter will take the listener back to a precise time and place. Prozzak's Hot Show fits very distinctly in the second category.
The cartoon duo, which was an offshoot of the '90s pop-rock band the Philosopher Kings, embodied a bright and fun campiness that truly thrived in an era when record labels had money to take risks and big, schmaltzy pop hooks were trending on the charts. Prozzak's colourful animated videos for album cuts like "Strange Disease" and "Sucks to Be You" provided irresistible eye candy on MuchMusic, when music video airplay could act as a big driver of commercial success. Hot Show would even go on to score Prozzak four Juno nominations (strangely, in 2000), including best album and best single for "Sucks to Be You."
But above all — beyond its novel concept which, yes, pre-dates the likes of Gorillaz and that incredibly annoying Crazy Frog song — Hot Show remains a Canadian classic to some because of its melodic strength. Even 20 years later, it's tough not to drop everything and sing along to these songs, reliving the zany adventures of Prozzak's protagonists, Simon and Milo. — ML
---
Supposed Former Infatuation Junkie, Alanis Morissette
Nov. 3, 1998
While Jagged Little Pill wasn't Alanis Morissette's debut album, it was her undeniable breakthrough, winning five Grammy Awards and hitting all sorts of milestones — and following that up would be daunting as hell. So after one-and-a-half years of touring, Morissette took nearly the same amount of time off, visiting India and Cuba and competing in three triathlons. And then she went back to the studio. "The challenge for me was to see if I could write a record when my whole environment and lifestyle and situation had completely changed, and still be able to write it in a not-self-conscious way," she told Rolling Stone the day before Supposed Former Infatuation Junkie was released.
Twenty years later, we know that she succeeded. While Supposed Former Infatuation Junkie bears the marks of Morissette's time off — "Thank U," one of the songs written in India, name-checks the country while Eastern influences can be heard throughout the tracklist — it, like JLP, is a confessional album, with songs about her father ("The Couch") and mother ("Heart of the House") and relationships and infatuations gone wrong. Morissette's vocal and emotional ferocity are at the heart of this more heavily produced album and, at just 24 years old, Morissette showed us that she knew exactly who she was at the time, despite her catapult to stardom. — HG
---
Dvorak, Mendelssohn: Piano Trios, The Gryphon Trio
Nov. 9, 1998
In blatant defiance of the apocryphal sophomore slump, Gryphon Trio's second album exceeded the high expectations it set two years earlier with its all-Haydn debut on Analekta Records. This time, the Trio tackled two major 19th-century chamber works — Dvorak's "Dumky" and Mendelssohn's big D Minor Trio — and clearly meant business. The piano part of the latter work is notoriously difficult, but Jamie Parker plays it effortlessly, nailing not only the diabolical thirds of the Scherzo and octaves of the Finale but also the singing line of the Andante movement, without ever overwhelming the strings.
Dvorak's beloved "Dumky" Trio is a study in contrasting moods, rendered convincingly by cellist Roman Borys' beautiful legato lines and violinist Annalee Patipatanakoon's laser-beam intonation and graceful timbre. In homophonic sections, their blend is simply uncanny, for which Analekta recording engineer Brad Michel deserves some of the credit. Nominated for classical album of the year (solo or chamber) at the 1999 Juno Awards, this is still our go-to recording of these works.
Below, watch Gryphon Trio's 2015 performance of the opening movement of the "Dumky" Trio. — RR
---
Big Shiny Tunes 3
Dec. 1, 1998
If you were an angsty Canadian teen who didn't own two or more of the Big Shiny Tunes compilations, were you even an angsty Canadian teen? Compiled and released by MuchMusic, Big Shiny Tunes 3 followed the diamond-certified Big Shiny Tunes 2, which featured the hottest hits of the late-'90s alt-rock surge. A more radio-friendly compilation than its predecessor, Big Shiny Tunes 3 was a blended family of one-hit wonders (Semisonic, Fastball, Monster Magnet) and sustained alt-powerhouses (Radiohead, Foo Fighters, Beastie Boys) — all of which, combined, reeked of neon orange Modrobes and fuzzy Kangol bucket hats. At 17 tracks long, this one-stop shop selection of rock radio's smash hits was assembled until 2009 — but in 1998, it was every teen's golden alternative to afternoons spent waiting at the stereo, blank tape in hand, trigger finger ready to press down. — JH
---
Built to Last, Maestro
Dec. 8, 1998
Prior to this fifth Maestro album, you could thank the MC for carving a space for Canadian hip-hop with the 1989 Top 40 hit "Let Your Backbone Slide," and for being one of the first rappers to rhyme about Toronto long before Drake. In a 2016 interview with Nardwuar, the self-dubbed 6ix God himself praised Maestro and Built to Last's second single, "416 to the 905 (T.O. Party Anthem)," for putting Toronto on the map: "For me, '416 to the 905' was the first time anyone bigged up where we were actually from … he wasn't scared to claim where we were from." As for Built to Last, you can most definitely thank Maestro for introducing an entire era of tweens to the Guess Who via the album's lead single "Stick to Your Vision" and its catchy "These Eyes" sample. If you consider yourself a pre-Drake, true, north, strong Canadian rap fan, you should know every word to this banger. — JH
Related:
First Play Live: Helena Deland, From the Series of Songs "Altogether Unaccompanied" Vol. III & IV
Why Safia Nolin's dark folk songs are the cathartic release you need right now
'You feel pretty f--king spent': watch clips of Gord Downie's final Secret Path rehearsals
Ruth B, Avril Lavigne and more: songs you need to hear this week