A rare item that belonged to Glenn Gould has sold at auction in New York today for $100,000 US (plus a $25,000 buyer's premium). The extraordinary score of Bach's Goldberg Variations contains the Canadian pianist's incredibly detailed (and often illegible) markings used while making his iconic 1981 recording of the piece.
This is the most significant Gould item ever to go on auction, and the result will set the market price for any future Gould memorabilia. It was sold by an anonymous owner and the backstory of the item is mysterious. As a condition of sale for the auction, the new owner must agree to having a high resolution scan of the score held at The Glenn Gould Archive at Library and Archives Canada where the rest of Gould's items are available for researchers. The identity of today's purchaser is not yet known.
The score is a fascinating window into Gould's meticulous genius as an artist. Gould expert Tim Page calls it the "shooting script" for the recording. Gould's scribbled markings give instructions for which microphone and take to use at every single moment, with few very notes on the music itself. This is the work of an artist who put an extraordinary amount of thought into every detail of his output.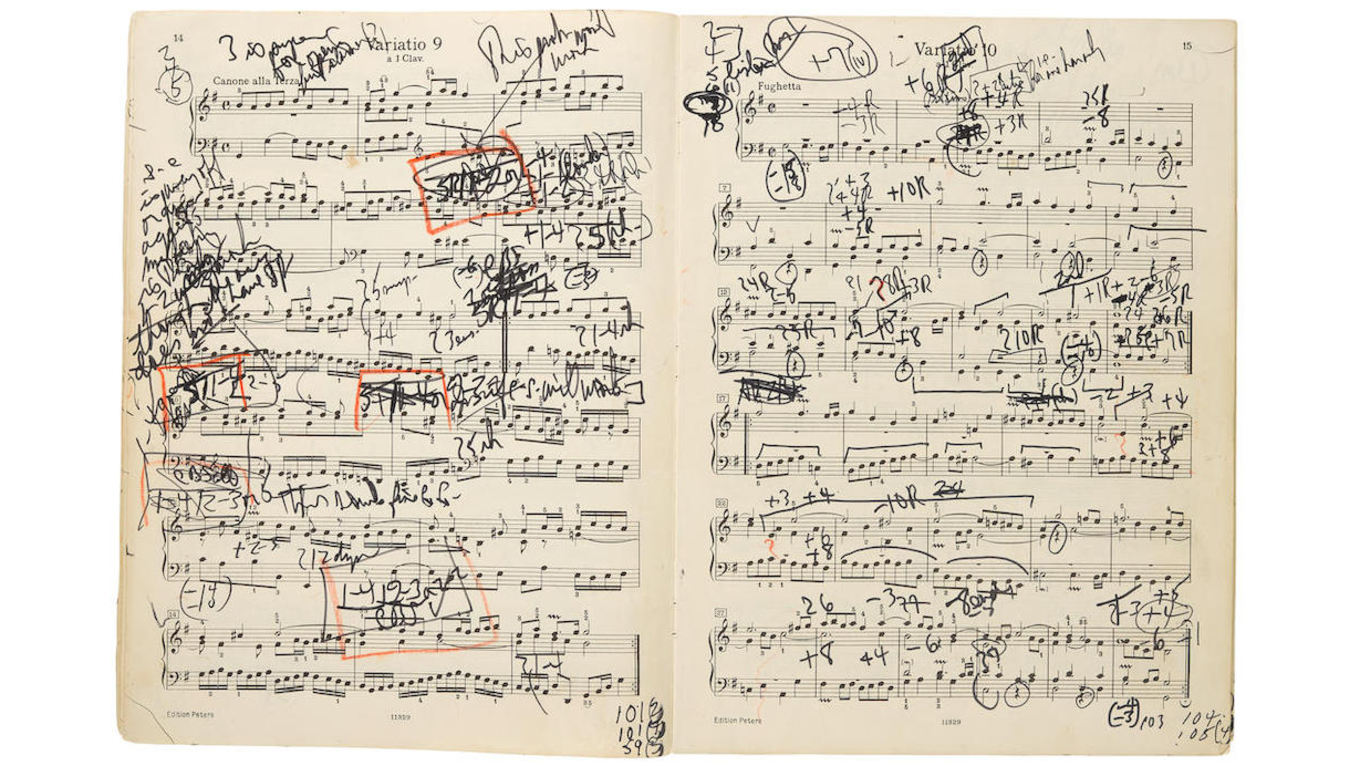 Related:
Canadians love the arts and now we have the numbers to prove it
Our 10 favourite Canadian classical recordings of 2018