With 2018 in our rear-view mirror, it's finally time to look ahead at the year to come. Most importantly, let's mark down some important dates in our new calendars for some exciting Canadian music releases.
From classical to pop, here are the albums we can't wait to hear in 2019.
---

Album: Cavatine
Artists: Cameron Crozman (cello) and Philip Chiu (piano)
Date: Jan. 25
Cameron Crozman is a francophile — he has lived in Paris for the past few years, perfecting his cello skills — so it's no surprise he has chosen French repertoire for his debut album, scheduled for release this month on ATMA Classique. Cavatine includes works by Debussy, Poulenc, Françaix, Koechlin and Messiaen, played by Crozman on the Bonjour Stradivari cello, c. 1696, on loan from the Canada Council's musical instrument bank. Expect intelligent, poised playing from Crozman and pianist extraordinaire Philip Chiu, a partnership more than worthy of the impressive $13,121 Crozman raised on Kickstarter to finance the project.
— Robert Rowat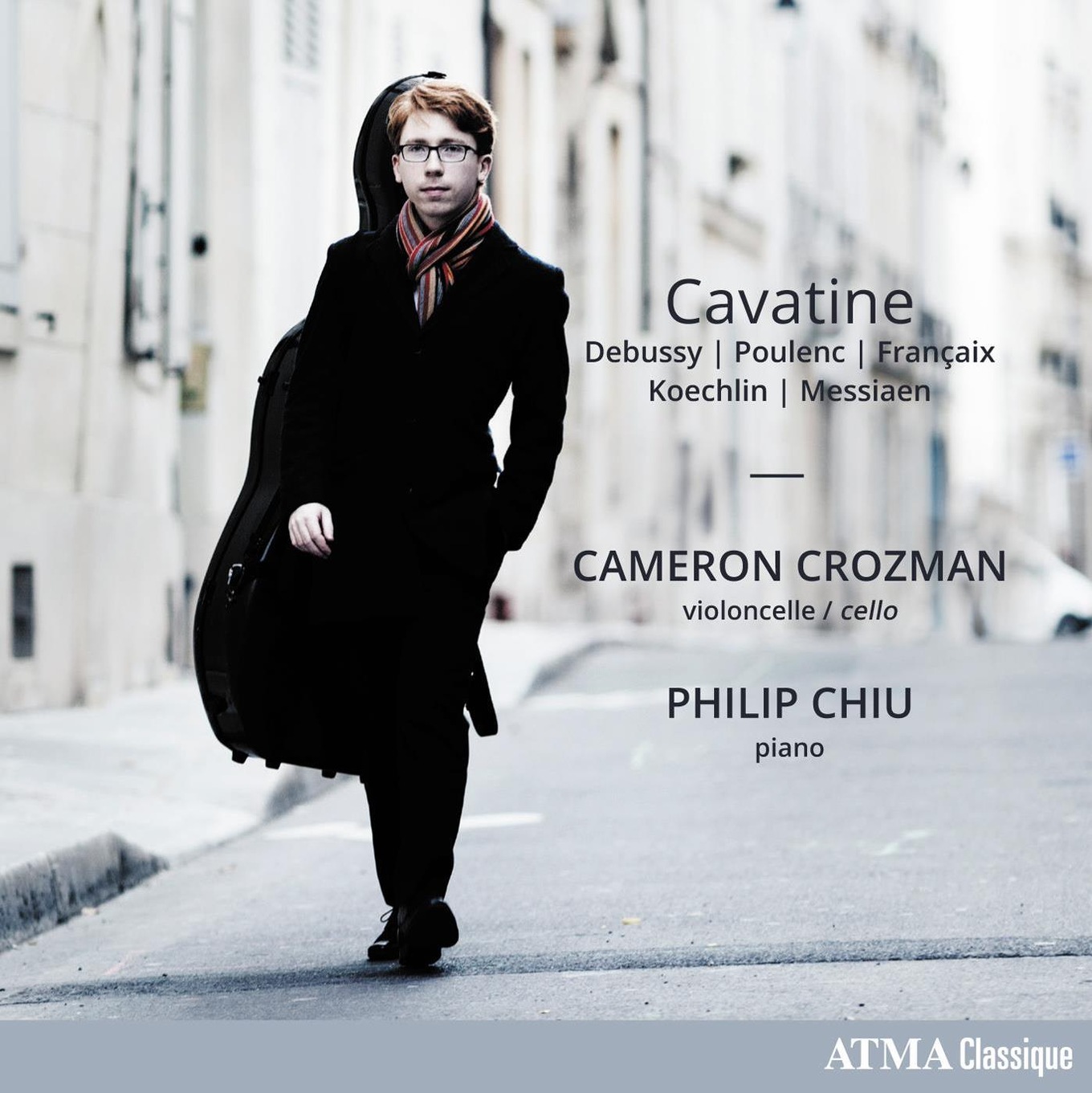 ---
Album: Head Above Water
Artist: Avril Lavigne
Release date: Feb. 15

After years of being away from the spotlight, Avril Lavigne is ready for her comeback. Three years ago, the pop star opened up about her battle with Lyme disease in an interview with Good Morning America where she described her absence from music as the "worst time of my life." During this tough period, Lavigne turned to songwriting and began channelling her pain and experiences into new songs, including her single "Head Above Water," a powerful ballad about fighting through hard times. In an open letter to her fans, Lavigne said: "I'm taking my life into my own hands and doing what it is I know I am meant to be doing in this lifetime. Making music and sharing my healing and hope, through my music." Lavigne has warned fans that her new music will sound "different" from her signature pop-rock tunes, but that won't deter fans from welcoming the star back with open arms.
— Melody Lau
---
Album: Chopin: Piano Concertos
Artists: Charles Richard-Hamelin (piano), OSM, Kent Nagano
Date: Feb. 22
It's been more than three years since Charles Richard-Hamelin won second prize at the International Chopin Piano Competition. Now that his life is returning to normal from all the competition aftermath, he's been focusing his recording activity primarily on chamber music, namely the cycle of Beethoven violin sonatas with Andrew Wan. While that's an exciting project, we'll be thrilled to be able to binge-listen to his Chopin concertos, the perfect complement to his all-Chopin solo album that's still a favourite around our office. The two piano concertos were recorded live during three concerts held last October at Montreal's Maison symphonique. — RR
---
Album: Sibelius 1
Artists: Orchestre Métropolitain, Yannick Nézet-Séguin
Date: March 15
Grass doesn't grow under Yannick Nézet-Séguin's feet: no sooner did his Orchestre Métropolitain complete its Bruckner cycle for ATMA Classique than it began a whole new series: the seven symphonies by Sibelius. The first instalment comes out in March. Unlike the Bruckner series, this one begins with Symphony No. 1 — not Sibelius's best-known work by any stretch, but a good workout for any orchestra, with lots of opportunities for drama. Listen especially for the iconic, haunting clarinet solo that opens the work, played by Simon Aldrich. — RR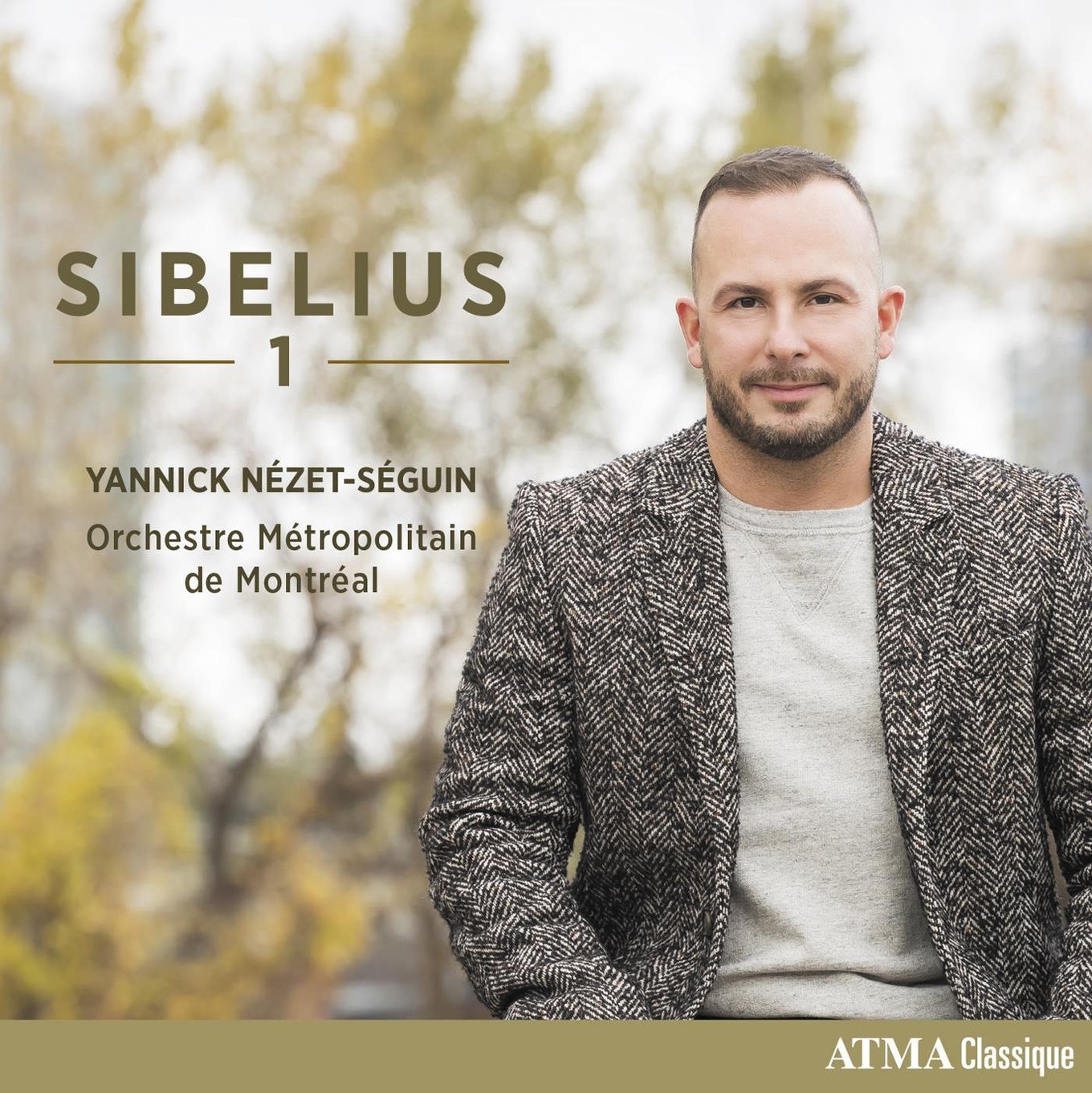 ---
Album: In the Land Of
Artist: Wintersleep
Date: March 29
Wintersleep released its first single in a few years this past December, giving us a slow build of a love song in "Surrender," an at-first gentle combination of vocals, drums and guitar that culminates in a cathartic crash and Paul Murphy's hushed voice confessing, "I'm consumed." It was an apt tease for the rest of the Nova Scotia-born band's announcement: it'll be releasing a new album, titled In the Land Of, on March 29 via Dine Alone Records. This seventh full-length, recorded with longtime producer Tony Doogan, comes three years after The Great Detachment, which gave Wintersleep its first No. 1 Canadian single and most recent Juno nomination. Thankfully, for anyone wanting to belt out "I surrender to you!" in a live setting, Wintersleep's heading out on a cross-Canada tour to support the release.
— Holly Gordon
---
Album: TBA
Artist: Céline Dion
Release date: TBA
While it was a delight to watch Céline Dion have the most fun last year — going all out for Lady Gaga's first Las Vegas show and posting a power pose on Instagram that inspired a Titanic reference to make Rose Dawson proud (among many other things) — our biggest 2018 takeaway was the announcement that she's going to release a new English-language album in 2019. Her last English-language album was 2013's Love me Back to Life, but there's not much information on the new one yet: Dion posted photos of herself in studio in September and, in an interview with HLN, the singer confirmed that the album would be in English ("I will not come with an AC/DC type of record, even though I love that type of music," she also promised). While "Ashes" from Deadpool 2 was a great combination of Dion's unmatched power for ballads and sense of humour, we're looking forward to a full tracklist. — HG
---
Album: TBA
Artist: Carly Rae Jepsen
Release date: TBA
It's been three long years since Carly Rae Jepsen released her pop masterpiece, Emotion. In the interim, Jepsen released a great EP of b-sides, put out a soundtrack hit ("Cut to the Feeling" from 2016's Ballerina) and embarked on a headlining tour — but fans want more. We're ready for a new album, and that time will finally come in 2019. Jepsen made a late run for song of the year in 2018 when she released the self-love anthem, "Party For One." It was yet another instant earworm of a melody and it's confirmed to be on the next album so we can sustain ourselves with repeat listens of this new single, but only for so long. Prepare for full-blown fanfare when this one drops. — ML
---
Artist: Kaytranada
Album: TBA
Release date: TBA
Montreal producer Kaytranada hasn't stopped working since his 2016 Polaris Music Prize winning record, 99.9%. In the past two years, he's worked with Gorillaz, Mary J. Blige, Snoop Dogg, Kendrick Lamar and Shad on all their albums, but prepare for some new solo material from him in 2019. Kaytranada capped off 2018 with a trio of singles that featured Ty Dolla $ign and Shay Lia and teased: "the other songs will be out next year when im gonna finish this LP i've been working on for the past year." — ML
---
Artist: Grimes
Album: TBA
Release date: TBA
After spending most of 2018 promising — and kind of failing — to deliver new music, electro-pop star Grimes left the year off with one new single: "We Appreciate Power." The single, which veers closer to the artist's more rock-centric side as opposed to the bubblegum pop end of the spectrum, is a bombastic tune that paints a future dystopian world where humans bow down to artificially intelligent rulers. It's been a rather divisive track, but Grimes has become quite a divisive personality. If anything, a new Grimes album will spark some great debates in the new year. — ML
---
Artist: Hannah Georgas
Album: TBA
Release date: TBA
While details for this album are still scarce, we do know that singer-songwriter Hannah Georgas has been working her follow up to 2016's For Evelyn (one of CBC Music's best albums of that year) and, with any luck, fans will get to hear it this year. In October, the indie-pop artist posted a photo on her Facebook of her with producer Jon Low and the National's Aaron Dessner at the band's Hudson, New York studio. "I can't even begin to tell u how excited I am about this new music and new chapter," she wrote. And we can't wait to hear what this new chapter entails. — ML
Related:
Jan Lisiecki's new all-Mendelssohn album will come out Feb. 1
Bigger than the Beatles? How Drake's historic year solidified him as one of music's biggest stars