Registration for Searchlight 2019 is officially closed. Voting and judging will begin on Tuesday, Feb. 5. Thank you and good luck to the thousands of Canadian musicians who have entered this year!
Searchlight is CBC Music's annual hunt for Canada's best undiscovered talent, so if you or someone you know has a really great original song from any genre, now is the time to enter.
This year, we've partnered with the Juno Awards as we search for Canadian musicians who are Juno-ready — artists who truly desire a full-time career in music. Could that be you? If so, follow these three steps:
Step 1: Upload your best original song (audio or video) to YouTube.
Step 2: Register your song with CBC Music using the tool below. (Please make sure your autofill doesn't fill in the fields before you can, or your artist name may not be displayed properly).
Step 3: Let your fans and friends know you've entered Searchlight and get them ready to start voting for your song on Feb. 5.
You have until 3 p.m. ET on Tuesday, Jan. 29, to upload your original song to YouTube and enter. Voting and judging begins on Tuesday, Feb. 5. Our winner will be declared on Thursday, March 7.
The incredible prizes you could win this year include a spot in the Allan Slaight Juno Master Class, Canada's premier talent development program, in Toronto. As well, you'll win five days at Studio Bell, home of the National Music Centre in Calgary, plus performance slots at JunoFest 2020 and the 2019 CBC Music Festival at Echo Beach in Toronto. Check out more information on our amazing prizes here.
All you need is one great original song on YouTube to win it all. Register now and good luck!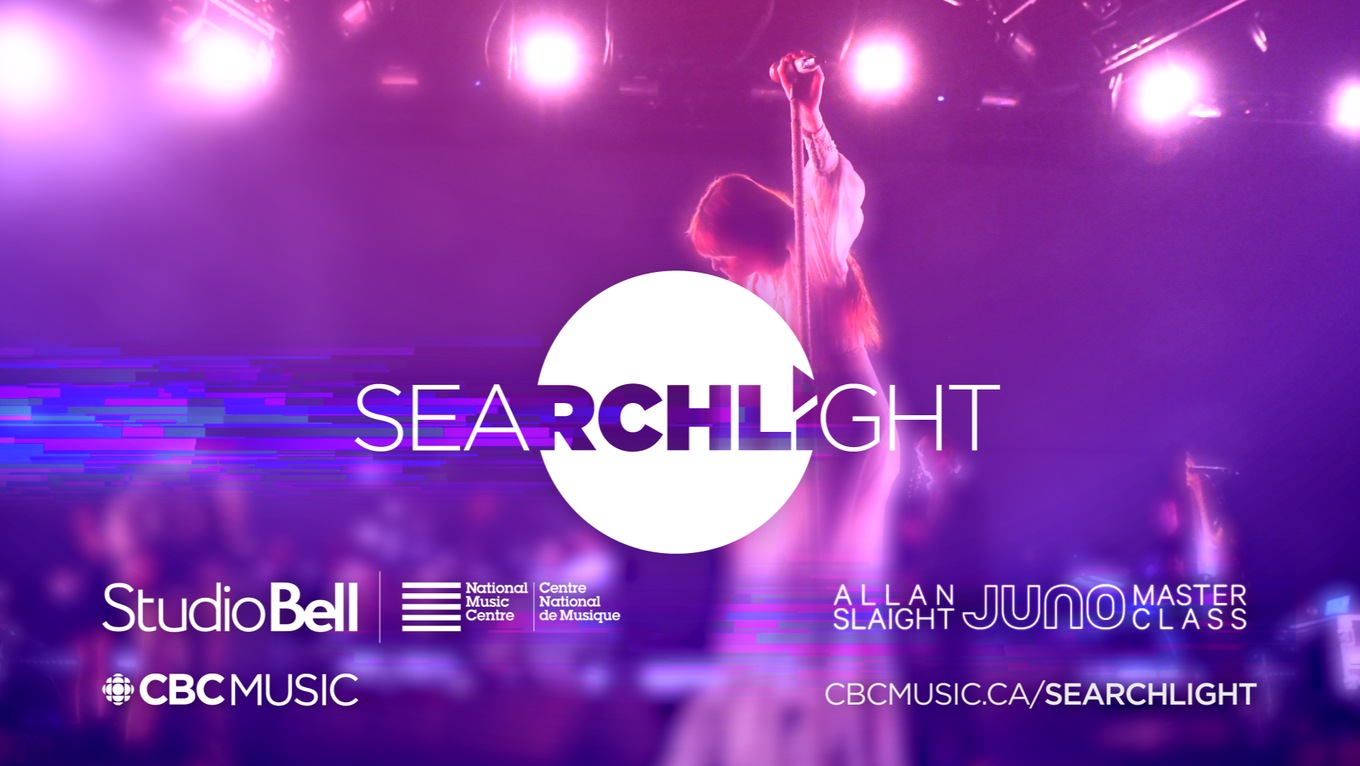 Related:
Searchlight 2019: rules and regulations